Echo workflow that makes sense
Ligence Heart™
Software for Intelligent Heart Ultrasound Image Analysis
Echo workflow that makes sense
Ligence Heart™
Software for Intelligent Heart Ultrasound Image Analysis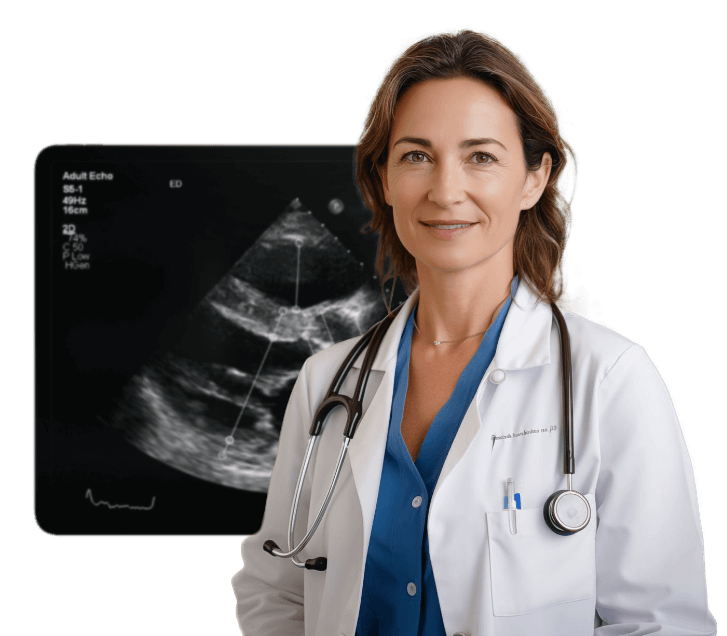 Echo workflow that makes sense
Ligence Heart™
Software for Intelligent Heart Ultrasound Image Analysis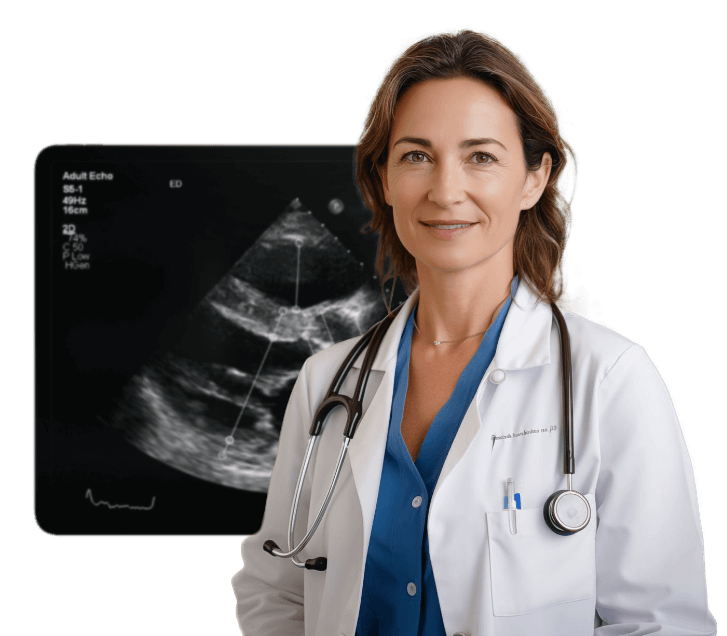 Ligence Heart offers significant time savings in my daily clinical practice. I am saving 15 min per every patient, which makes a huge difference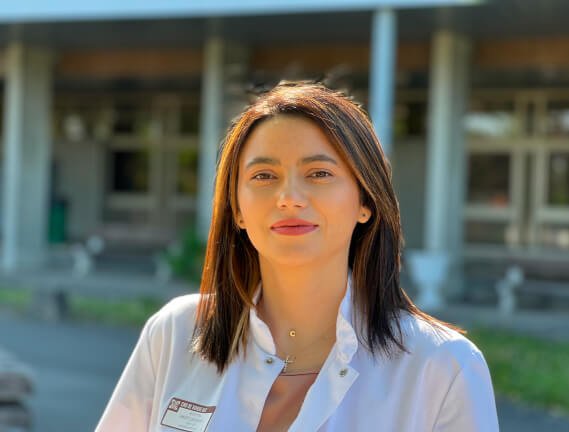 Ligence Heart post-processing image analysis capabilities have significantly streamlined echocardiography workflow, saving time and improving diagnostic accuracy, making it an indispensable tool for cardiologists like myself.
Say goodbye to multitasking
Getting those perfect angles, empathetically answering all the patient's questions, eyeballing EF and other measurements, scribbling down notes, and writing up a thorough report – it's a whole lot of multitasking during a quick echo (2D TTE) session. And that constant stream of patients! But that's where Ligence Heart steps in to help you focus on each task separately.
Let us take care of your workflow and remove all obstacles. Ligence Heart is out of
box web-based fully integrated echocardiography analysis suite.
A workflow that
makes sense
Multitasking is neither healthy nor effective. Focus on each task separately to improve accuracy and save time
Reliable and
interactive software
Yet another software to learn to work with?! Don't worry; we designed our interface to resemble the programs you work with daily. It's easy to edit and make measurements on your own
Integration with
existing systems
Outsiders are not welcome in a complicated healthcare setting. Let us seamlessly integrate with your PACS, clouds, physical servers – you name it
Intuitive review and
reporting
With the increasing pressure on reporting rules, allow us to take that load off your shoulders. Choose the guidelines – EACVI, BSE, or ASE – and let us do the rest of the job.
Report based on you preferred guidelines
Red-coded results highlight abnormalities above/below limits
Provide evidence-based care and use tools that are verified in research. We collaborate with well-known hospitals and world-class leaders in cardiac ultrasound imaging to produce the best results and highest quality research.
Artificial intelligence for automated evaluation of aortic measurements in 2D echocardiography: Feasibility, accuracy, and reproducibility
Automated evaluation of the right-sided heart function and geometry using deep learning
544 Deep learning in segmentation and function evaluation of right ventricle in 2D echocardiography
Accurate prediction of left ventricular diastolic dysfunction in 2D echocardiography using ensemble of deep convolutional neural networks
P1465
Artificial intelligence in echocardiography – Steps to automatic cardiac measurements in routine practice
Integrate with PACS, EHR and more
Hospitals use many standards for communicating information across medical devices and software. We have it all covered. Do you have a unique situation or in-house-made software? No need to worry, we will make personalized solutions and APIs to work with any system.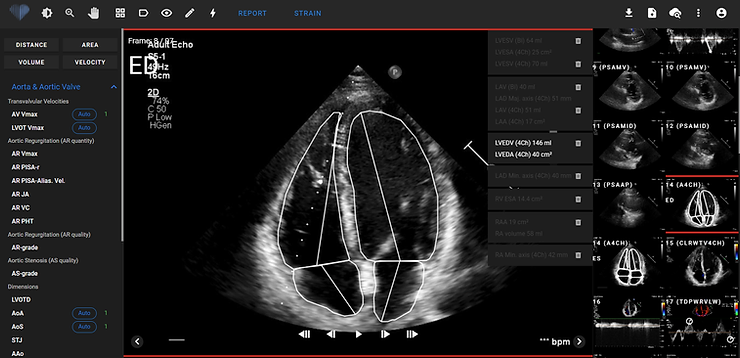 In a bold stride towards innovation, we are excited to announce the latest enhancements to our flagship product, the Ligence Heart web app software. Through meticulous development and optimization, we've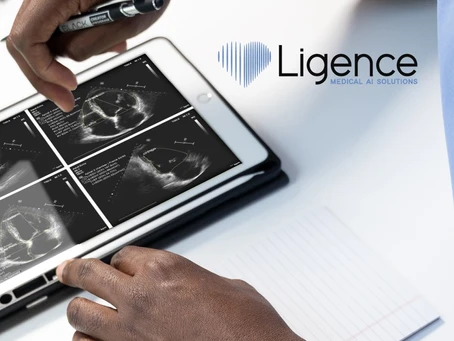 The course covers several topics related to AI in echocardiography, including successful examples, clinical benefits, and the current state of AI in stress echocardiography. The event also features a presentation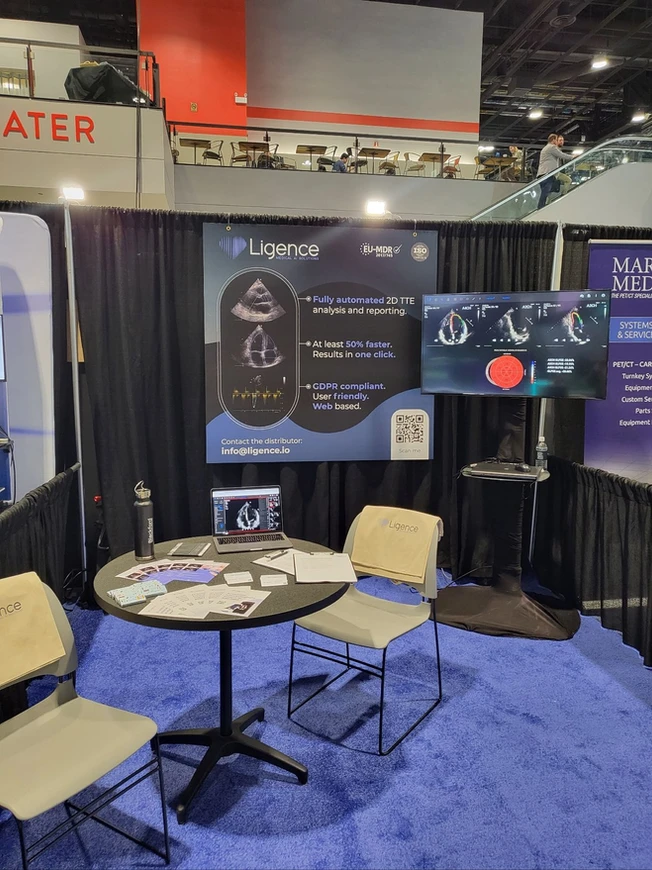 As the pages of the past year turn, we find ourselves immersed in a tapestry of extraordinary accomplishments that have shaped Ligence's trajectory. Each milestone is a testament to our